Simply Soup Recipes
Welcome to All Soup Recipes, your one-stop site for all things soup. Here you'll find soup, chowder, stew and goulash recipes galore. Hearty, homemade one pot meals that can be made for just pennies a serving.
If you're looking for nourishing, inexpensive and heartwarming one dish meals, you've come to the right place!
Here's where we talk turkey, or lentil or potato... the possibilities, literally, are endless.
If you searched for the word "recipies" or even "receipes", I've got you covered too. I know what you meant.
Here you'll use minimal tools and simple ingredients to boil, simmer, bake, fast cook or slow cook a humble meal fit for royalty, or (more importantly) your favorite people.
Soup comes in many different guises; thick chowders. chunky stews, light broths, meaty goulashes, vegetable medleys and creamy creations. There's a soup to fit every appetite and you could make a different one every day of the year and not be close to running out of options.
What's here?
You will find soup lore and stories related to soup making and opportunities to share recipes, ideas and stories with those who visit this site.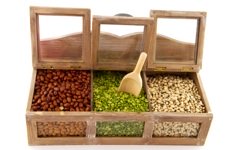 And you'll find a collection of some of the best soup recipes on the planet, some which can be made from scratch in less than half an hour.
Having lived a good portion of my life way out in the boonies where running to the store is not an option, I've learned that many ingredients can be substituted (thankfully). Tips for how to make substitutions to suit your family's tastes and what's in your pantry, will be included.
Many friends from all over the world have shared recipes that you'll find on these pages. Their names have been attributed to their contributions if they have agreed to it.
What's so Great About Soup?
Aside from being a tasty and nourishing one pot meal,
Man (or more likely, woman) has been making soup for an estimated 6,000 years and every culture has its own form of soup.
soup is a hearty, comfort food that makes your home smell divine and doesn't use up the weekly budget even if you invite the whole family or the neighbors to share a meal with you.
A pot of soup on the stove is a great way to get a hot meal into everyone in the family even if busy schedules won't let you all sit down at the same time.
If you're looking for a break away from cold lunches, soup is the answer. Buy a couple of wide mouth thermoses and jazz up lunch time with a steaming bowl full of brain food that sets you up for the rest of the day.
The tantalizing aroma of a pot of soup simmering on the stove offers a welcoming ambience (who needs potpourri?) that wafts out the door and brings the family home.
Many of our recipes include substitutions that can be made to tailor your soup, stew or chowder to the personal tastes of your family.
Grab a soup pot and lets start simmering up some souperb one dish meals.