The Soup Pantry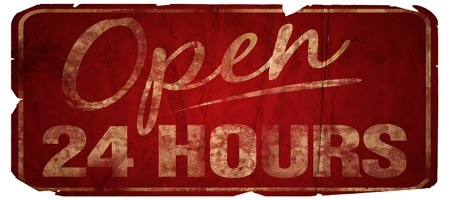 A Well Stocked Pantry for Soup Makers
The Soup Pantry displays essential soup making ingredients and provides links to hard-to-find substances that form any soup makers well stocked pantry.
A dab of this and a dollop of that. Having a few (or a lot of) ingredients in your pantry can turn a ho hum recipe into a sumptuous creation.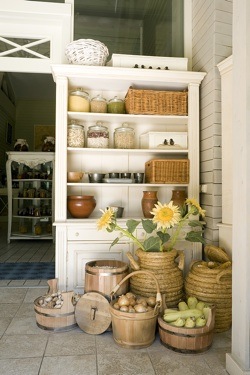 Welcome to our online pantry filled with soup making spices, sauces and flavorful products that will help you to create magic in your kitchen.
As much an art as a science, soup making can be a paint-by-numbers venture or a creative whirlwind using exotic and unique ingredients.
Here's a whole pantry full of products available from Amazon.
Many grocers carry these products but for those of us who live a good distance from a big grocery store, links have been included.
Also included in our pantry are vegetarian, vegan, gluten free and reduced salt substitutes for those on restricted diets.
Vegetarian and Vegan Selections

Gluten Free Selections

Low Salt and Sodium Free Pantry Items
Our store (serviced by Amazon) carries a selection of must-have ingredients that - for the most part - are light weight, versatile, shelf stable and loaded with flavor. Products that you've seen featured in our recipes at All Soup Recipes and wonderful accompaniments to go along with the recipes featured on this site.
Click on the photos for more information!

| | | |
| --- | --- | --- |
| Nido Powdered Whole Milk | The European Version | The Fortified Version |
This whole milk powder is called for in most of my creamy style soups. I use it because I can cook the soup in ample liquid and add a concentration of this milk powder with a little water at the end without adding too much liquid.
I've never seen it in any stores in Canada but I did just find it on Amazon and have provided some links above.


Knorr Chicken Bouillon




Better than Bouillon?
Some say so.


Marigold Vegetable Bouillon


A Pound of dried Porcini Mushrooms




Sliced, freeze dried mushrooms


Onion Soup Mix
Hamburger Soup Recipe




Bouillon Powder - Low Sodium, Gluten Free and Vegan




Vegetable Bouillon
Vegan



MMMmmmushroom

Fat-free base


Best - Textured Vegetable Protein



Nuti-Loaf
Vegetable Loaf


Vegetable Hamburger Mix


Loma Linda
Vege-Burger



Powdered
Soy Milk



Vegetarian
Gift Basket



Meatless
Grilled Chicken


Bob's Vegan
Soup Mix


Lentil Magic
Side Dish


Vegan
Gift Basket



Vegan
Bread Basket


Vegan
Cookie Basket



Gluten Free
Fusilli



Gluten Free
Onion Soup


Gluten Free
Soy Sauce
Gluten Free Rotini
Brown Rice



Gluten Free Penne
Rice, Potato & Soy



Spaghetti


Elbow Macaroni
Quinoa



Gluten Free Elbows

Wheat & Gluten Free Pasta for Kids


Gluten Free
Multigrain Crackers




Mary's Gluten Free Crackers

Yummy
Gluten, Wheat, Milk and Egg-Free.


Sodium Free




Salt Free Seasoning


Salt Free
Greek Spice
I carry a nucleus of ingredients with me when we travel. With a supply of these basic ingredients always on hand -- I can create magic -- no matter where we are and no matter what ingredients are available on the, sometimes scantily clad, shelves in some of the Mexican villages we visit.
Dried products like mushrooms and onion soup mixes last for months or years in the soup pantry... ready to be used at a moments notice.
Visitors to The Soup Pantry were also interested in these pages.
Soup Thermos
Crock Pot Reviews
6 Quart Slow Cooker